Posts for: September, 2021
By Siwell Dental
September 19, 2021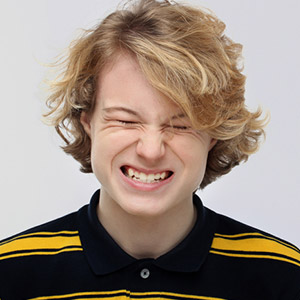 More than one parent has wakened in the middle of the night to an unnerving sound emanating from their child's bedroom. Although it might seem like something from the latest horror flick is romping around in there, all that racket has a down-to-earth cause: teeth grinding.
Teeth grinding is the involuntary habit of gnashing the teeth together when not engaged in normal functions like eating or speaking. It can occur at any time, but frequently with children while they sleep. Adults may also grind their teeth, but it's more prevalent among children.
While stress seems to be the main reason for adult teeth grinding, many health providers believe the habit in children is most often caused by an overreactive response of the neuromuscular system for chewing, which may be immature. Other conditions like asthma, sleep apnea or drug use may also play a role.
Fortunately, there doesn't appear to be any lasting harm from young children grinding their teeth, although they may encounter problems like headaches, earaches or jaw pain in the short term. Most, though, will outgrow the habit and be no worse for wear.
But if it persists beyond childhood, problems can escalate. Adults run the risk of serious cumulative issues like chronic jaw pain, accelerated tooth wear or tooth fracturing. It's similar to finger sucking, a nearly universal habit among young children that poses no real harm unless it persists later in life.
And as with finger sucking, parents should follow a similar strategy of carefully monitoring their child's teeth grinding. If the habit continues into later childhood or adolescence, or noticeable problems like those mentioned previously begin to appear, it may be time to intervene.
Such intervention may initially include diagnosis and treatment for underlying problems like upper airway obstruction, asthma or stress. For short term protection against dental damage, your dentist can also fashion a custom mouthguard for your child to wear while they sleep. Made of pliable plastic, the guard prevents the teeth from making solid contact with each other during a grinding episode.
Outside of some lost sleep, there's little cause for alarm if your child grinds their teeth. But if it seems to go on longer than it should, you can take action to protect their long-term dental health.
If you would like more information on teeth grinding, please contact us or schedule an appointment for a consultation. You can also learn more about this topic by reading the Dear Doctor magazine article "When Children Grind Their Teeth."
By Siwell Dental
September 09, 2021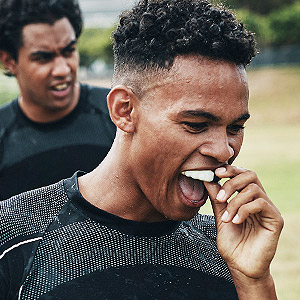 Disasters are an unfortunate part of life—and not just on the epic scale of a hurricane, flood or earthquake. You could easily find yourself having your own "personal pizza"-sized disaster—a car accident, a sports injury or even a tumble on a leisurely hike. And oftentimes, the consequences could affect your mouth, teeth or jaws.
We can't always account for every variable in life, but we can prepare for possible disasters, big or small. That includes being ready for a possible dental injury.
September is National Preparedness Month, when safety and emergency professionals seek to raise awareness about what people can do to prepare for when disaster strikes. When it comes to protecting you and your family's oral health, here are a few things you can do to stop or lessen the impact of a dental injury.
Use a mouthguard. These soft, plastic appliances that fit in the mouth cushion the force of a hard blow to the face and jaws. They're a must for any contact sport like football or basketball, but also for other outdoor activities like trail biking. It's also worth the investment in comfort and effectiveness to have your dentist create a mouthguard customized just for you.
Create a dental first aid kit. It's a good idea to carry along a first aid kit during sports or other physical activities. It's a great idea to include a few extra items in case of injuries to the teeth or gums. A dental mirror and flashlight, medical-grade gloves, "Save a Tooth" kits (for knocked out teeth) or even tea bags to help stop bleeding gums are handy to have if you or someone with you suffers a dental-related injury.
Know what to do in case of dental injury. As careful as you might be, you can't completely eliminate the risk of dental injury, so it's wise to know how to render specific first aid for a variety of mouth-related injuries. To that end, we've provided a free dental injury field guide that you can print to review or to include in your emergency first aid kit.
Locate dental providers away from home. Serious injuries that result in loose, knocked out or misaligned teeth need immediate dental care. No problem if your regular dentist is close at hand—but what if you're out of town or on vacation? Before you go, locate a dental provider at your destination that you can see in case of emergency, and keep their contact information close at hand.
It's no fun going through an adverse event, especially with the possibility of injury. It's even worse to meet disaster unprepared. By following these guidelines, you can have a better handle on the injury risks to you and your family's dental health.
If you would like more information about protecting your teeth from injury, please contact us or schedule a consultation. To learn more, read the Dear Doctor magazine article "An Introduction to Sports Injuries & Dentistry."