Posts for tag: dental implant
By Siwell Dental
July 23, 2020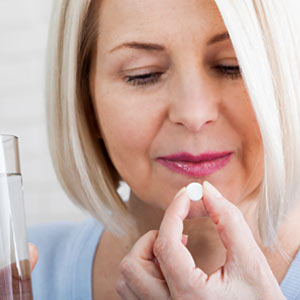 Dental implants are far and away the most "tooth-like" restoration available today for missing teeth. Not only do they look real, they also mimic dental anatomy in replacing the tooth root.
To install an implant, though, requires a minor surgical procedure. And, as with any surgery, that includes a slight risk for a post-surgical infection. For most patients this isn't a major concern—but it can be for people with certain medical conditions.
One way to lessen the risk for implant patients whose health could be jeopardized by an infection is to prescribe a prophylactic (preventive) antibiotic before implant surgery. The American Dental Association (ADA) recommends the measure for patients with artificial heart valves, a history of infective endocarditis, a heart transplant and other heart-related issues.
In the past, their recommendation also extended to people with joint replacements. But in conjunction with the American Academy of Orthopedic Surgery (AAOS), the ADA downgraded this recommendation a few years ago and left it to the physician's discretion. Indeed, some orthopedic surgeons do recommend antibiotic therapy for patients before surgical procedures like implantation for up to two years after joint replacement.
These changes reflect the ongoing debate over the proper use of antibiotics. In essence, this particular argument is over risks vs. benefits: Are pre-surgical antibiotics worth the lower infection risk for patients at low to moderate risk in return for increased risk of allergic reactions and other side effects from the antibiotic? Another driver in this debate is the deep concern over the effect current antibiotic practices are having on the increasing problem of antibiotic-resistant bacteria.
As a result, dentists and physicians alike are reevaluating practices like prophylactic antibiotics before procedures, becoming more selective on who receives it and even the dosage levels. Some studies have shown, for example, that a low 2-gram dose of amoxicillin an hour before the procedure can be effective with much lower risks for side effects.
If you're considering dental implants and you have a medical condition you think could be impacted by the procedure, discuss the matter with your dentist and physician. It may be that pre-surgical antibiotics would be a prudent choice for you.
If you would like more information on getting dental implants, please contact us or schedule an appointment for a consultation. You can also learn more about this topic by reading the Dear Doctor magazine article "Implants & Antibiotics."
By Siwell Dental
June 13, 2020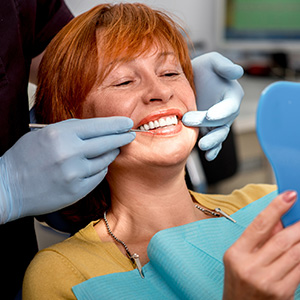 Dental implants aren't simply prosthetic teeth, but rather an innovative system that restores both smile appearance and dental function. And while an implant can indeed replace a single tooth, they can do so much more. Integrated with removable dentures or a fixed bridge, they provide a secure solution to multiple missing teeth.
Implants essentially replace a missing tooth's root, the basis for their lifelikeness and functionality. As such, they're also the most sophisticated restoration used today, requiring a high degree of technical and aesthetic skill to place them properly. In reality, implantation is more a process than a procedure.
If you're considering implants, that process begins with a comprehensive dental exam. During the exam, we'll assess the exact condition of your oral and facial structures like the length of remaining teeth, your bite and jaw dimensions. We'll use this information to plan the type and placement of your implants. The exam may also reveal problems like bone loss that might postpone your implants or suggest another form of restoration.
Using digital technology, we then locate the exact positions for your implants on the jaw to ensure the best outcome. This often results in the creation of a surgical guide, a plastic template placed over the jaw that accurately pinpoints the locations for the drilling sequence during implant surgery.
In most cases once the implants are surgically installed, gum tissue may be sutured over the implant to protect it while it integrates with the bone. In some cases, though, a visible crown may be placed immediately, so the patient can enjoy a tooth-filled smile the same day. This immediate crown, though, is temporary and will be replaced with a more durable, permanent one in a few months.
During this interim, the titanium in the implant post will attract bone cell growth, which will build up on the implant surface. This increased bone contact will help secure the implant fully in the jaw, giving the implant its signature durability.
Once the integration is complete, the permanent crown is affixed to the implant (or implants in the case of a fixed or removable dental appliance). It may have been a long road, but you'll have the closest thing to real teeth.
If you would like more information on implant restorations, please contact us or schedule an appointment for a consultation. You can also learn more about this topic by reading the Dear Doctor magazine article "New Teeth in One Day."