Posts for tag: dental injuries
By Siwell Dental
September 09, 2021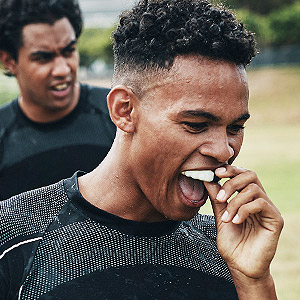 Disasters are an unfortunate part of life—and not just on the epic scale of a hurricane, flood or earthquake. You could easily find yourself having your own "personal pizza"-sized disaster—a car accident, a sports injury or even a tumble on a leisurely hike. And oftentimes, the consequences could affect your mouth, teeth or jaws.
We can't always account for every variable in life, but we can prepare for possible disasters, big or small. That includes being ready for a possible dental injury.
September is National Preparedness Month, when safety and emergency professionals seek to raise awareness about what people can do to prepare for when disaster strikes. When it comes to protecting you and your family's oral health, here are a few things you can do to stop or lessen the impact of a dental injury.
Use a mouthguard. These soft, plastic appliances that fit in the mouth cushion the force of a hard blow to the face and jaws. They're a must for any contact sport like football or basketball, but also for other outdoor activities like trail biking. It's also worth the investment in comfort and effectiveness to have your dentist create a mouthguard customized just for you.
Create a dental first aid kit. It's a good idea to carry along a first aid kit during sports or other physical activities. It's a great idea to include a few extra items in case of injuries to the teeth or gums. A dental mirror and flashlight, medical-grade gloves, "Save a Tooth" kits (for knocked out teeth) or even tea bags to help stop bleeding gums are handy to have if you or someone with you suffers a dental-related injury.
Know what to do in case of dental injury. As careful as you might be, you can't completely eliminate the risk of dental injury, so it's wise to know how to render specific first aid for a variety of mouth-related injuries. To that end, we've provided a free dental injury field guide that you can print to review or to include in your emergency first aid kit.
Locate dental providers away from home. Serious injuries that result in loose, knocked out or misaligned teeth need immediate dental care. No problem if your regular dentist is close at hand—but what if you're out of town or on vacation? Before you go, locate a dental provider at your destination that you can see in case of emergency, and keep their contact information close at hand.
It's no fun going through an adverse event, especially with the possibility of injury. It's even worse to meet disaster unprepared. By following these guidelines, you can have a better handle on the injury risks to you and your family's dental health.
If you would like more information about protecting your teeth from injury, please contact us or schedule a consultation. To learn more, read the Dear Doctor magazine article "An Introduction to Sports Injuries & Dentistry."
By Siwell Dental
December 16, 2019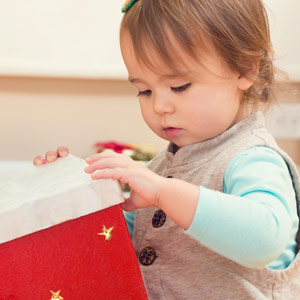 The holidays draw families together like no other season as loved ones gather from near and far to eat, drink and be merry—and exchange gifts. For the little kids that means toys (and sometimes for the big "kids" too!). Unfortunately, a toy meant to delight children could instead cause them harm, including injuries to their teeth and gums.
Be selective, then, when giving toys to the special children in your life this holiday season. Here are a few tips to remember to help protect their teeth and gums from injury.
Avoid toys with small parts. Given infants' and toddlers' propensity to put objects in their mouth, try to avoid choosing toys with small parts. While the main concern with smaller toys is the risk for choking, small, hard objects in the mouth could also cause dental damage. The danger is especially acute if a child falls while a toy or similar object is in their mouth.
Watch out for hard, sharp-edged toys. Younger children especially like to bite and gnaw on things. It's prudent, then, to stay away from hard plastic toys or those with sharp points or edges—these could chip teeth or cut into the gums. Instead, look for toys made of more pliable plastic or fabric, and with rounder surfaces. When in doubt, look for labeling on packaging that indicates the appropriate ages for a particular toy.
Discard damaged toys. With your kids' toy boxes brimming over with new holiday treasures, it's a good time to do a safety inventory of their older toys. Besides those they've outgrown, look for toys that may have been damaged or broken. Although initially they may have been safe, toys in poor condition might pose many of the dangers to teeth and gums we've previously mentioned. Damaged toys should be either repaired or discarded.
Supervise their playtime. You might also want to keep a watchful eye out as your kids play with their new toys. While they do need their own time to be imaginative during play, children could put their toys to uses not intended for them, increasing the risk of injury. A bit of gentle supervision is a good idea to prevent unintended—and unwelcome—consequences.
The holidays are a magical time for all of us, but especially for children. Follow these holiday toy tips to prevent dental injuries that could ruin your family fun.
If you would like more information about protecting your child's dental health, please contact us or schedule a consultation.