Posts for tag: tooth decay
By Siwell Dental
September 27, 2019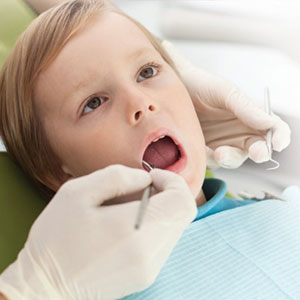 Although techniques and materials have changed, dentists still follow basic principles for treating tooth decay that date from the late 19th Century. And for good reason: They work. These principles first developed by Dr. G.V. Black—the "father of modern dentistry"—are widely credited with saving millions of teeth over the last century.
One of the most important of these treatment protocols is something known as "extension for prevention." In basic terms, it means a dentist removes not only decayed tooth structure but also healthy structure vulnerable to decay. But although effective in saving teeth, practicing this principle can result in loss of otherwise healthy tissue, which can weaken the tooth.
But with new advances in dentistry, decay treatment is getting an overhaul. While Dr. Black's time-tested protocols remain foundational, dentists are finding new ways to preserve more of the tooth structure in a concept known as minimally invasive dentistry (MID).
Better diagnostic tools. Because tooth decay can ultimately infect and damage the tooth's interior, roots and supporting bone, the best way to preserve more of the tooth structure is to treat it as early as possible. Now, new diagnostic tools like digital x-rays, microscopic magnification and optical scanning are helping dentists detect and treat decay earlier, thus reducing how much tissue is removed.
Better prevention methods. Oral hygiene and regular dental care are our basic weapons in the war with tooth decay. In addition, utilizing topical fluoride in combination with a milk-derived product called CPP-ACP dentists can get more of the cavity-fighting organic compound into the tooth enamel to strengthen it against acid attack.
Better treatment techniques. Using air abrasion (a fine particle spray that works like a miniature sandblaster) and lasers, dentists can now remove decayed structure with less harm to healthy tissue than with a traditional dental drill. And new, stronger dental fillings like those made with composite resins require less structural removal to accommodate them.
With these innovative approaches, dentists aren't just saving teeth, they're preserving more of their structure. And that can improve your overall dental health for the long-term.
If you would like more information on minimally invasive dentistry, please contact us or schedule an appointment for a consultation. You can also learn more about this topic by reading the Dear Doctor magazine article "Minimally Invasive Dentistry: When Less Care is More."
By Siwell Dental
August 08, 2019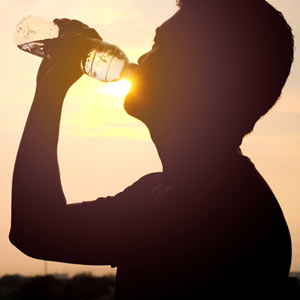 In many parts of the country, summer is often a synonym for "blast furnace" and can be downright hot and miserable. If you find yourself in such a climate, it's imperative that you drink plenty of water to beat both the heat and heat-related injuries. Your teeth and gums are another reason to keep hydrated during those hot summer months.
Your body needs water to produce all that saliva swishing around in your mouth. When you have less water available in your system, the production of this important bodily fluid can go down—and this can increase your risk of dental disease. That's because saliva performs a number of tasks that enhance dental health. It helps rinse the mouth of excess food particles after eating that could become a prime food source for disease-causing bacteria. It also contains antibodies that serve as the first line of defense against harmful microorganisms entering through the mouth.
Perhaps saliva's most important role, though, is protecting and strengthening enamel, the teeth's outer "armor" against disease. Although the strongest substance in the body, enamel has one principal foe: oral acid. If the mouth's normally neutral pH becomes too acidic, the minerals in enamel begin to soften and dissolve. In response, saliva neutralizes acid and re-mineralizes softened enamel.
Without a healthy salivary flow protecting the mouth in these different ways, the teeth and gums are vulnerable to assault from bacteria and acid. As they gain the upper hand, the risk for tooth decay or periodontal (gum) disease can skyrocket. Keeping yourself adequately hydrated ensures your body can produce an ample flow of saliva.
By the way, summer heat isn't the only cause for reduced saliva: Certain prescription medications may also interfere with its production. Chemotherapy and radiation, if targeting cancer near the head or neck, can damage salivary glands and impact flow as well.
If you have reduced saliva from medication you're taking, talk to your doctor about switching to an alternative prescription that doesn't affect saliva production. If you're undergoing cancer treatment, be extra vigilant about your oral hygiene practice and regular dental visits. And as with summer heat, be sure you're drinking plenty of water to help offset these other effects.
Even when it's hot, summertime should be a time for fun and relaxation. Don't let the heat ruin it—for your health or your smile.
If you would like more information about the oral health benefits of saliva and how to protect it, please contact us or schedule an appointment for a consultation.